Happy 10th Anniversary, Imagine Nation! :)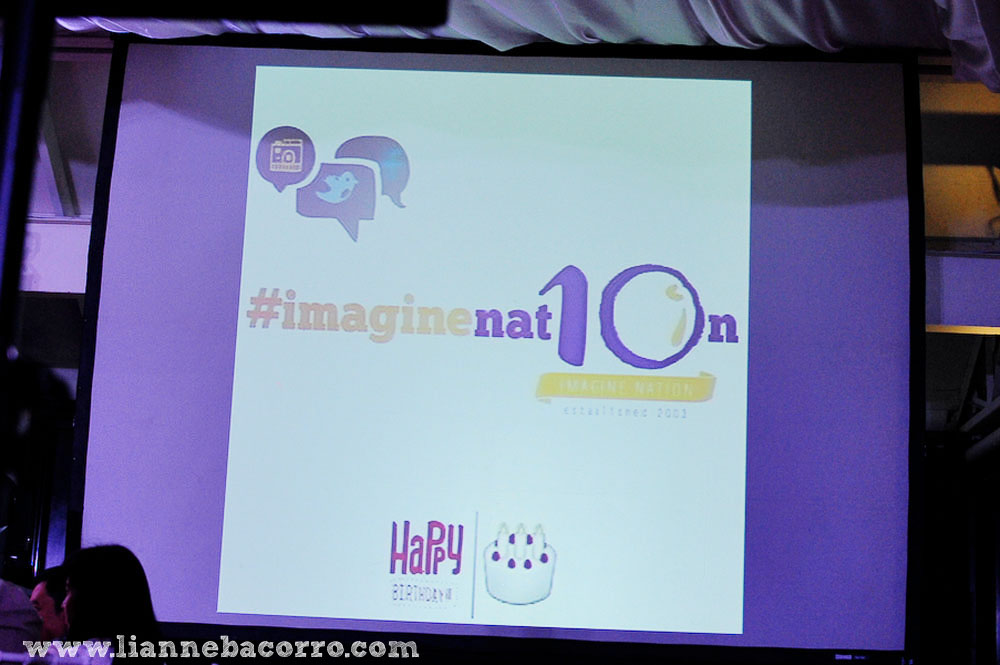 Before anything, let me just say that despite how un-Imagine Nation this post is, I have actually been part of Imagine Nation Photography for two years of my life. Hehe. I know, this post is three weeks late – a violation of the two-day posting rule; a lot of photos are blurred, terribly composed, cluttered, and unflattering. (And yes, I'm just spewing off some of the basic things I've learned from INP which will always be embedded in my heart and mind. Hehe) I wish I had taken a better coverage of the event but I'm posting my shots anyway as tribute to the studio where my love for wedding and events photography started and was cultivated.
Now working in a full-time corporate job with only my residual time spent in photography, it seems hard to believe that at a certain point in my life, I had such a cool job as a wedding photographer and was part of a well-known, highly respected wedding and events photography team. Back then, rubbing elbows with some of the biggest names in the wedding industry (from photographers to event coordinators to stylists) was the norm. I had wedding shoots almost every week, sometimes even twice in one weekend. Though I wasn't working full time like most of the photographers in the team, and was in a career totally remote from photography, I felt like a full-fledged, pro photographer at that time.
Leaving INP back in 2011 was a difficult decision, but I knew that if I wanted to continue, I had to let go of my other job. This, I was not ready for. I didn't want to put in mediocre effort in both jobs and end up compromising one for the other.
I was only in INP for two years – a relatively short period of time compared to the length of stay other photographers had in the studio (especially those who made it to Senior and Master levels). Sometimes I doubt whether my two year stay is long enough for me to merit the title of "Imagine Nation Photographer". But after I attended the INP 10th year surprise anniversary party, I realized, no matter how long you stay, and no matter what photography level/status you achieve in the studio, you're still part of the Imagine Nation family.
So last August 30, 2013, some of the INP "graduates", close friends and suppliers decided to hold a surprise party for Sir Jong to celebrate the 10th year anniversary of Imagine Nation Photography.
The event was cleverly disguised as Jamie Lihan's birthday party – hence, Jamie's photos on the stage backdrop and her name on the photobooth. From what I've heard, it was also a surprise for present Imagine Nation photographers/staff:
Sir Jong even led the opening prayer for Jamie, completely unaware of what he was in for that night: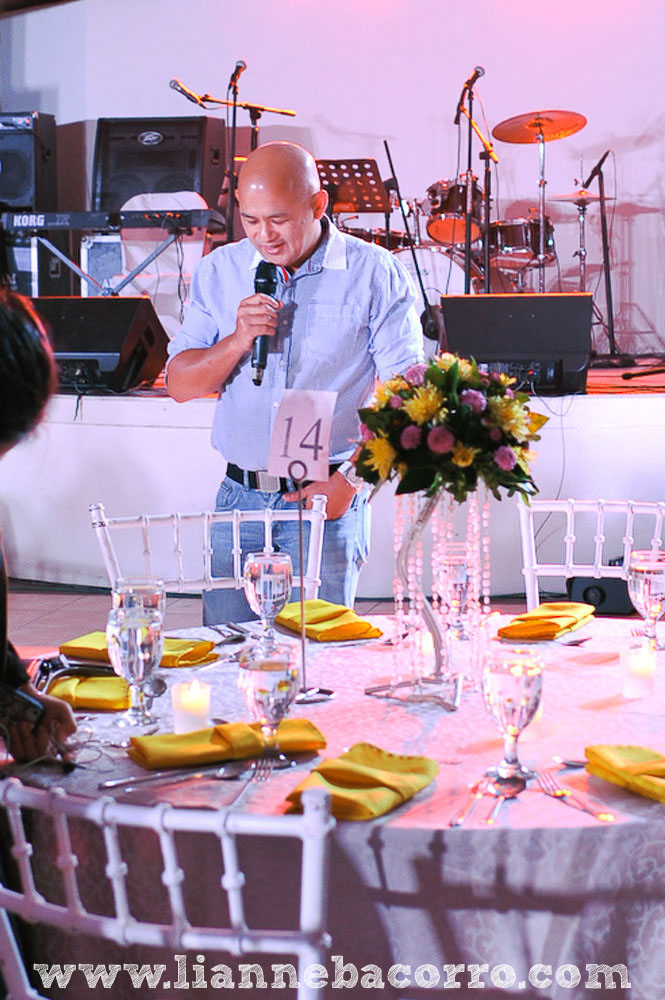 Dominic Barrios with boudoir dolls Arlene Briones and Shayla Sanchez (obviously smiling for someone else's camera haha)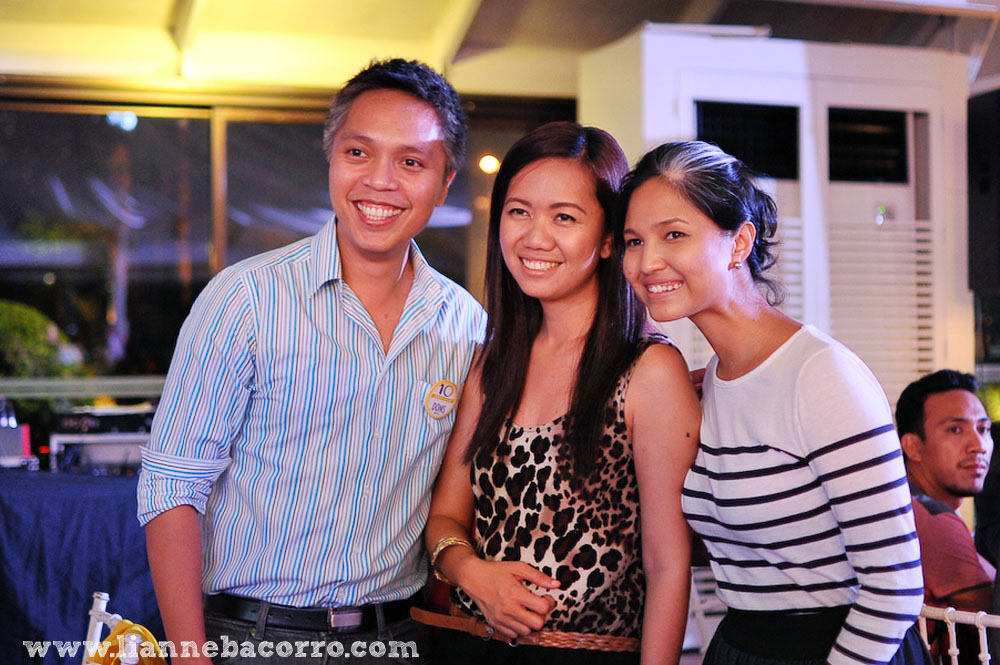 Ms. Madge getting gigil with Abet and Benz Co Rana's cute daughter: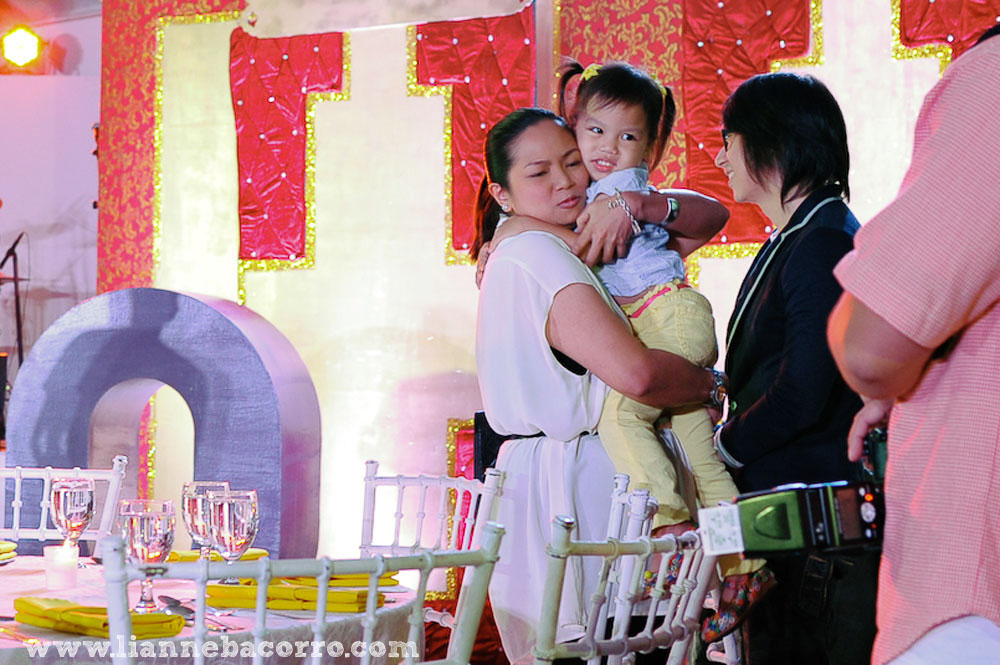 Alex Ruelo's super cute daughter who found the music too loud for her taste :))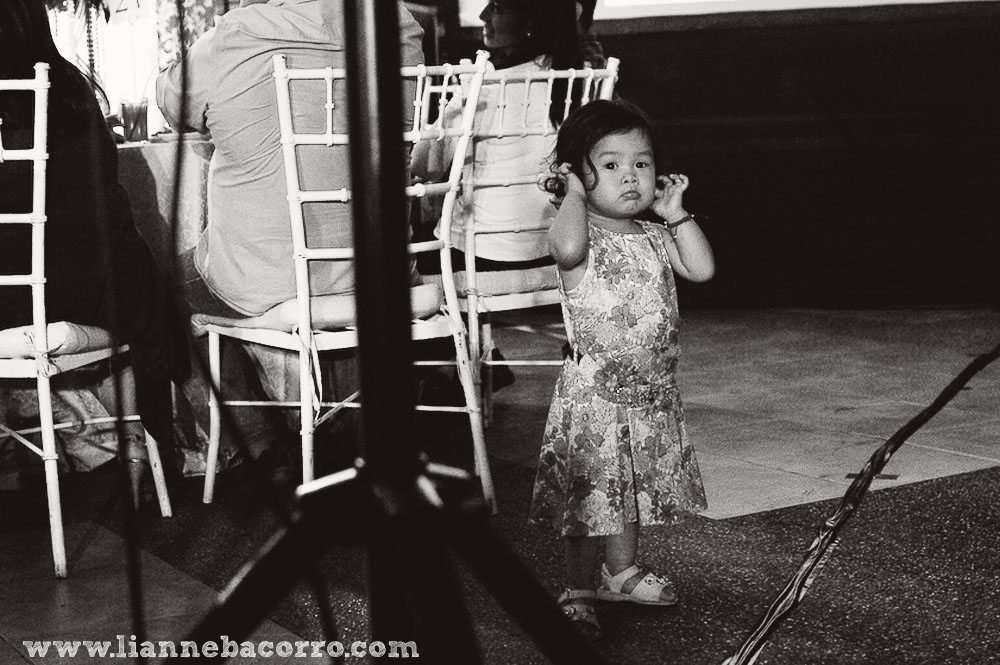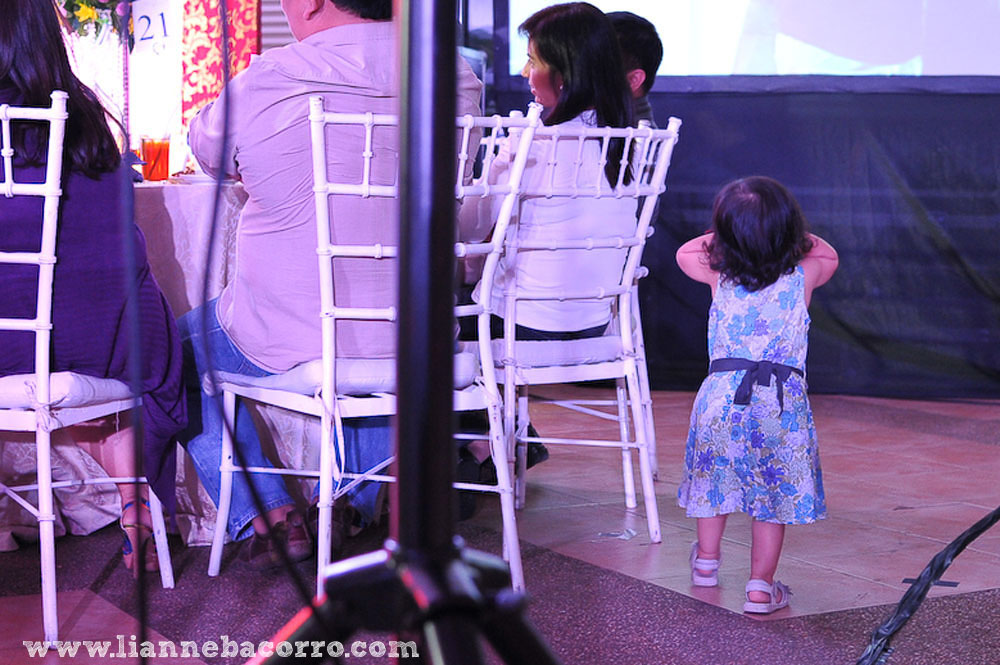 Abet Rana and Bong Sarre were the official hosts, occasionally giving the floor to professional host Max Tiu (mostly when they were getting lost in the program flow. Hehe). The big reveal was done at the start of the program, when the first AVP was shown. A series of testimonies and AVPs followed, including one edited by Jason Magbanua. It was truly heartwarming.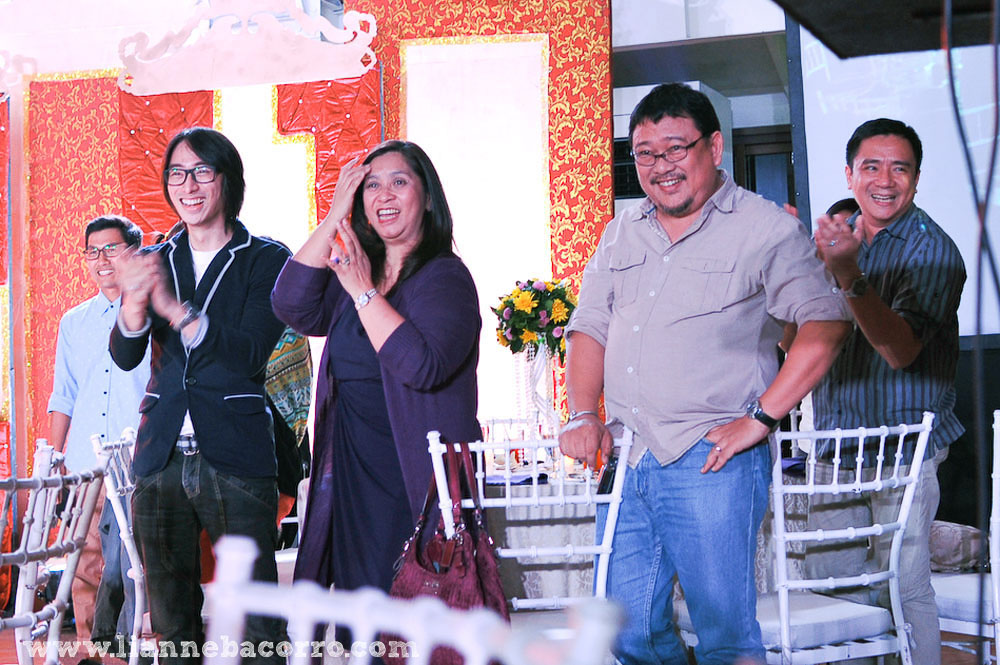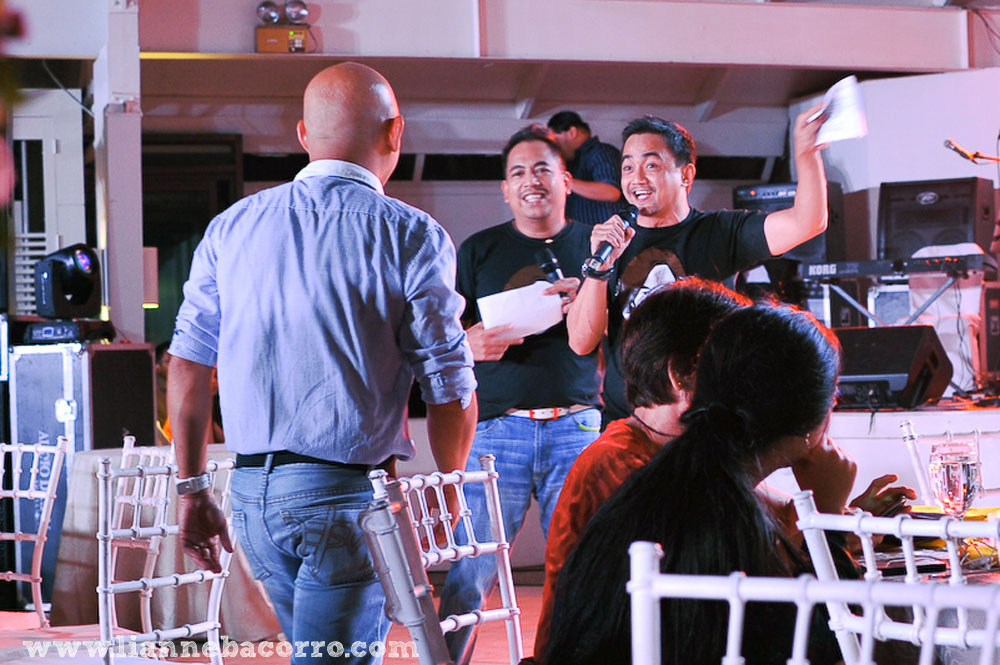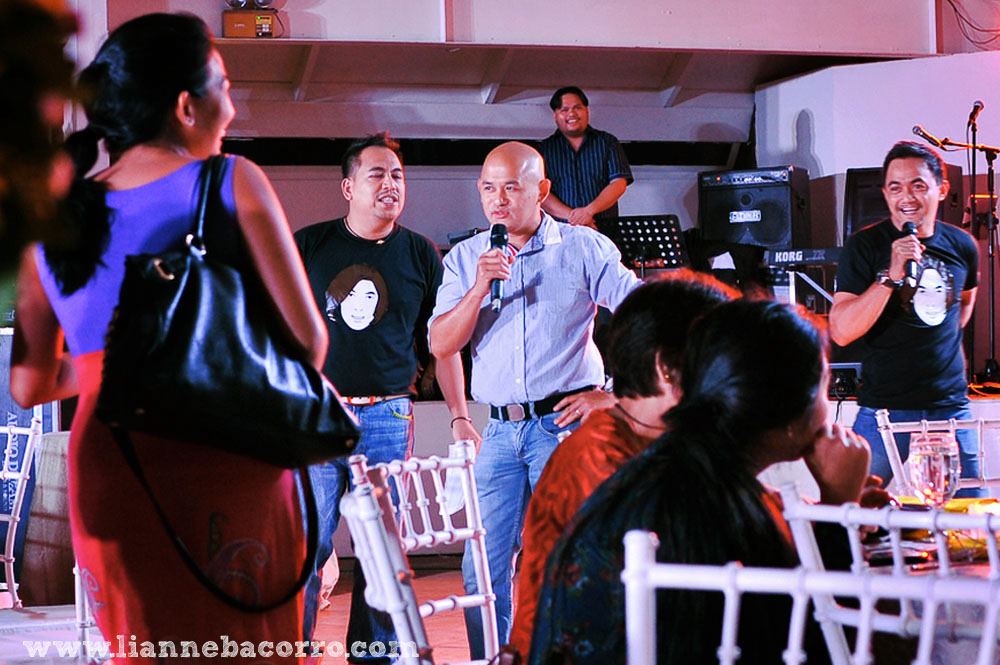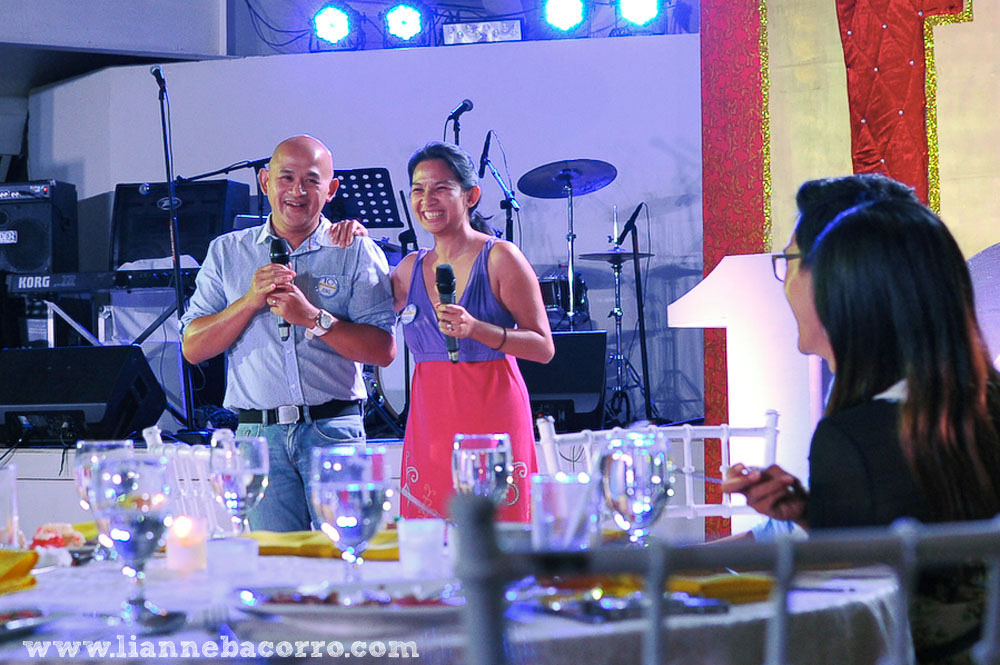 Ms. Christine Ong-Te:
INP's loyal staff were given tokens for their services. Kuya Roger, Ate Onnie, Ate Mot, Kuya Robert and Kuya Ronnie (who wasn't at the event though) have always been really helpful to us photographers 🙂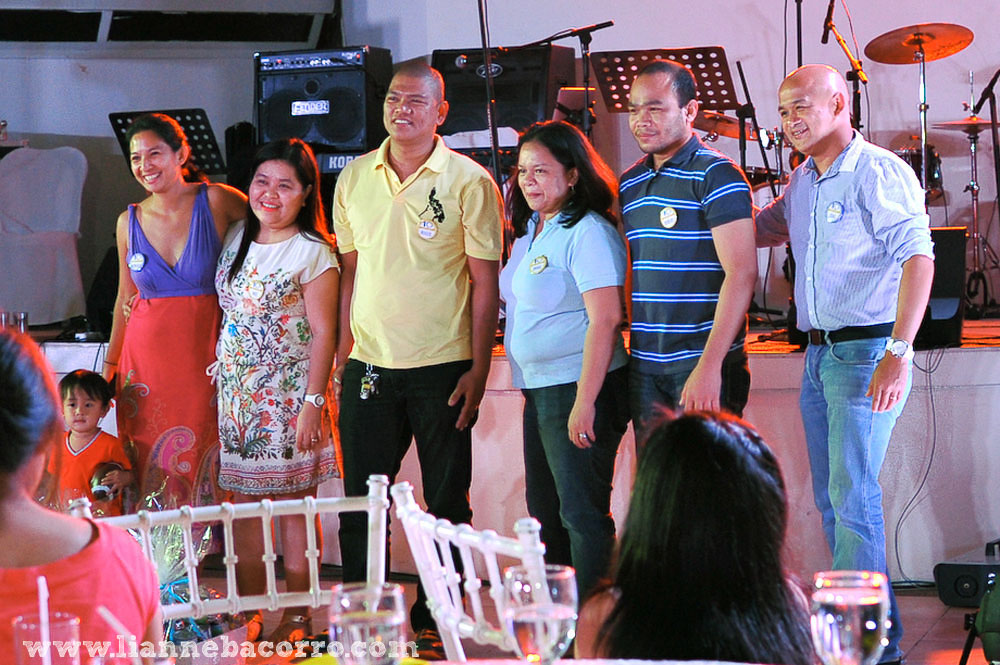 Jamie had her birthday cake too hehe:
The big group photos: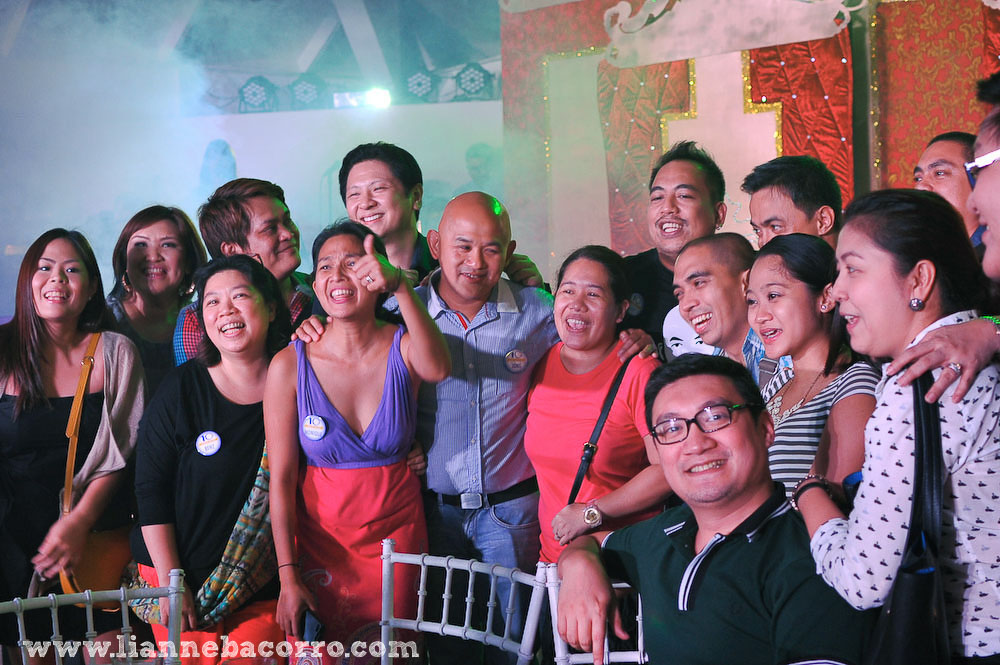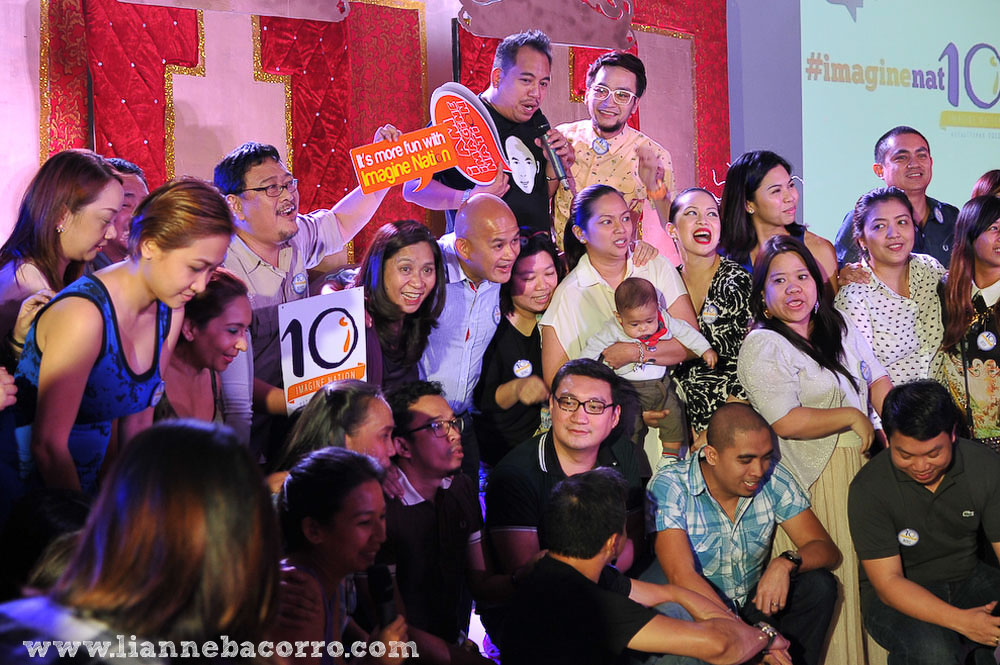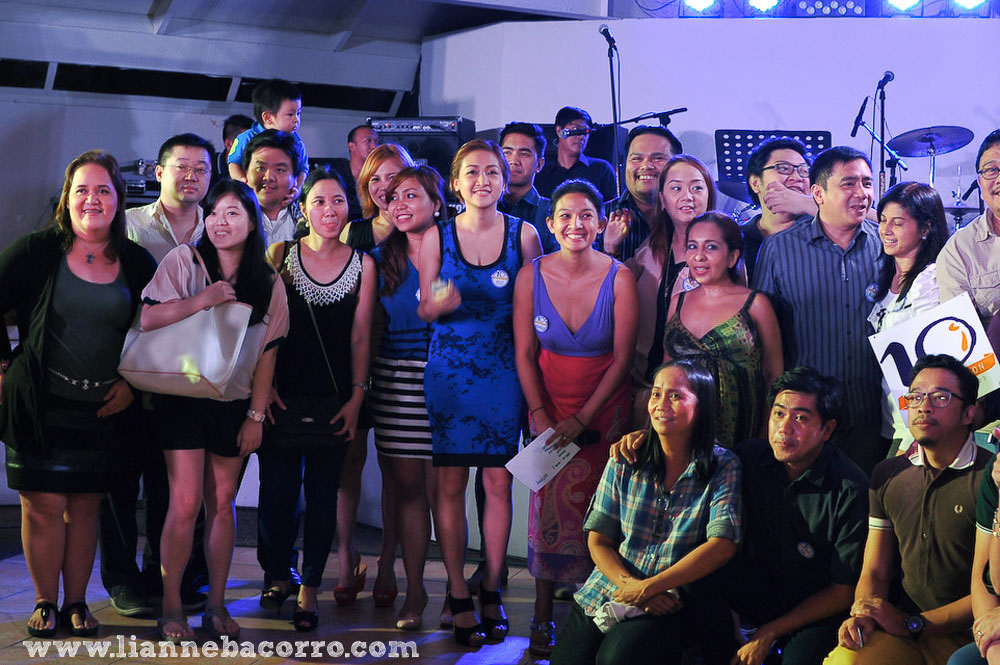 The (incomplete) batch photos: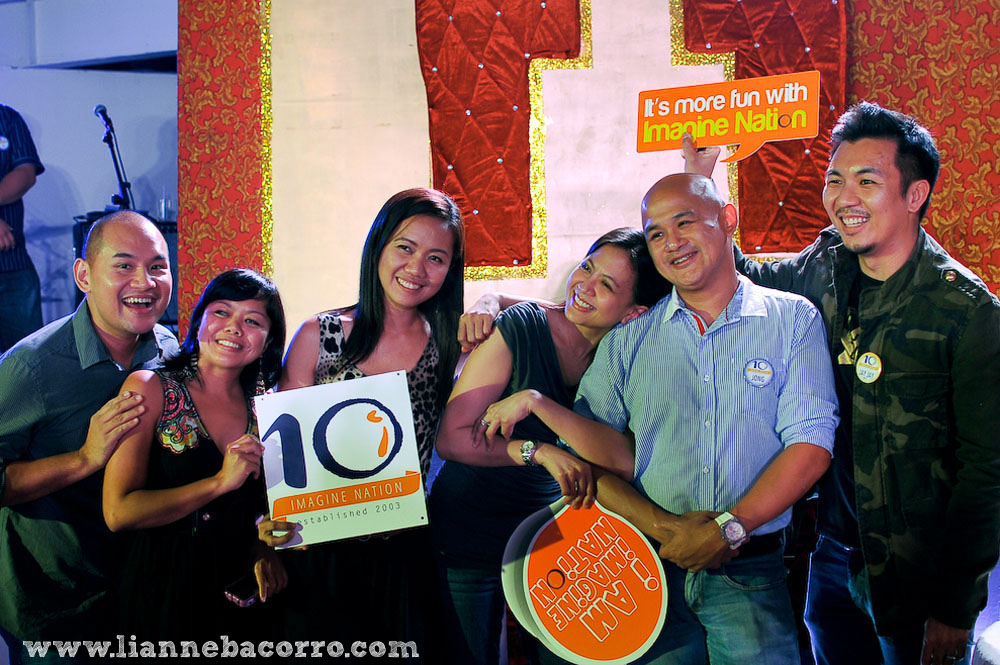 Yey Batch 4! 😀 me with Lai, Diane and Zeus 🙂


Thank you Kuya Roger for taking the group photos for me 😀
And thanks Lai for taking these photos: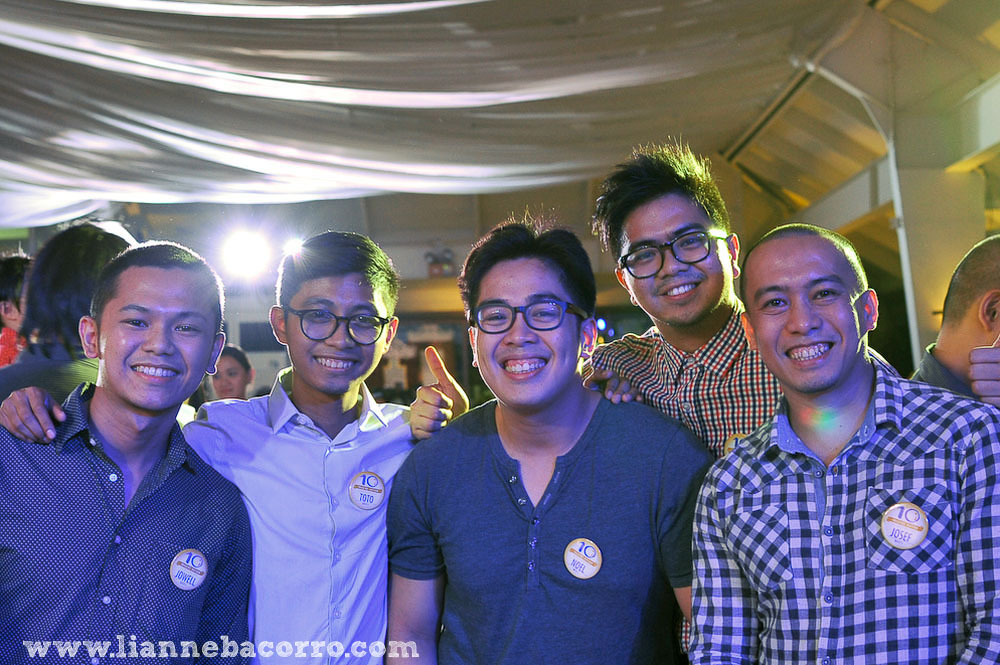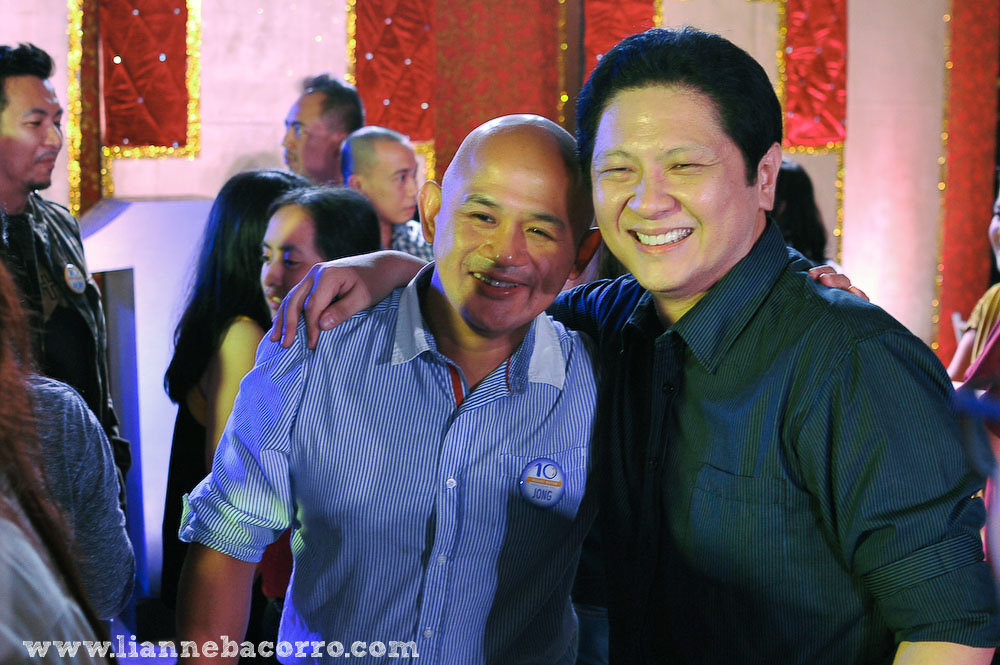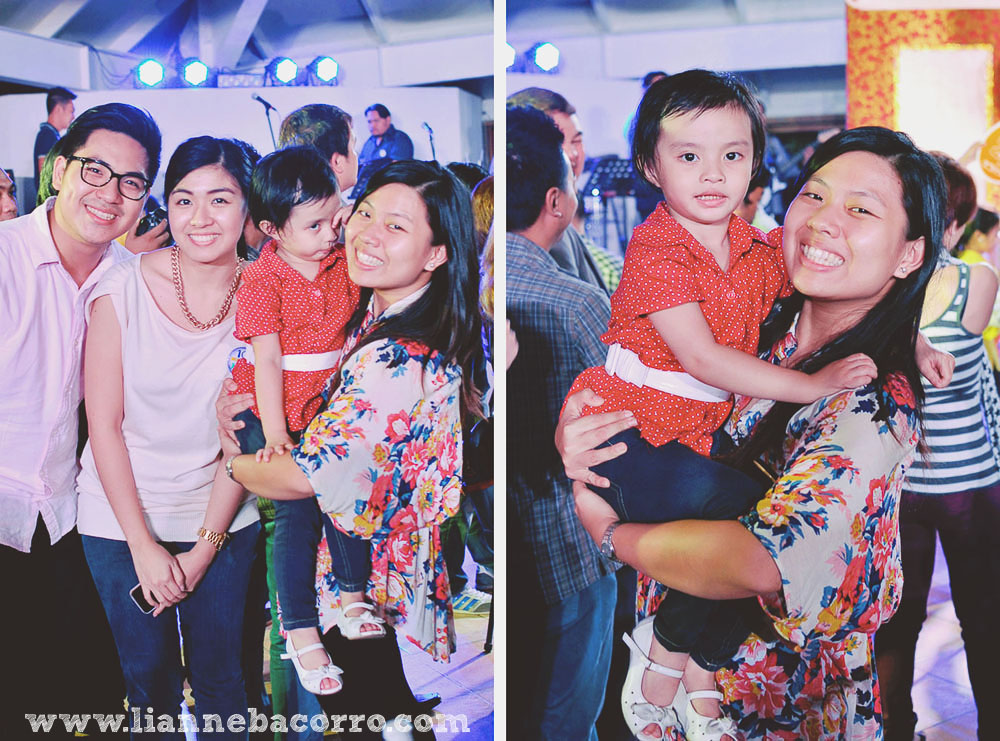 Some photos from my phone:
We love the photobooth styled by Lifestyle by Feliz 🙂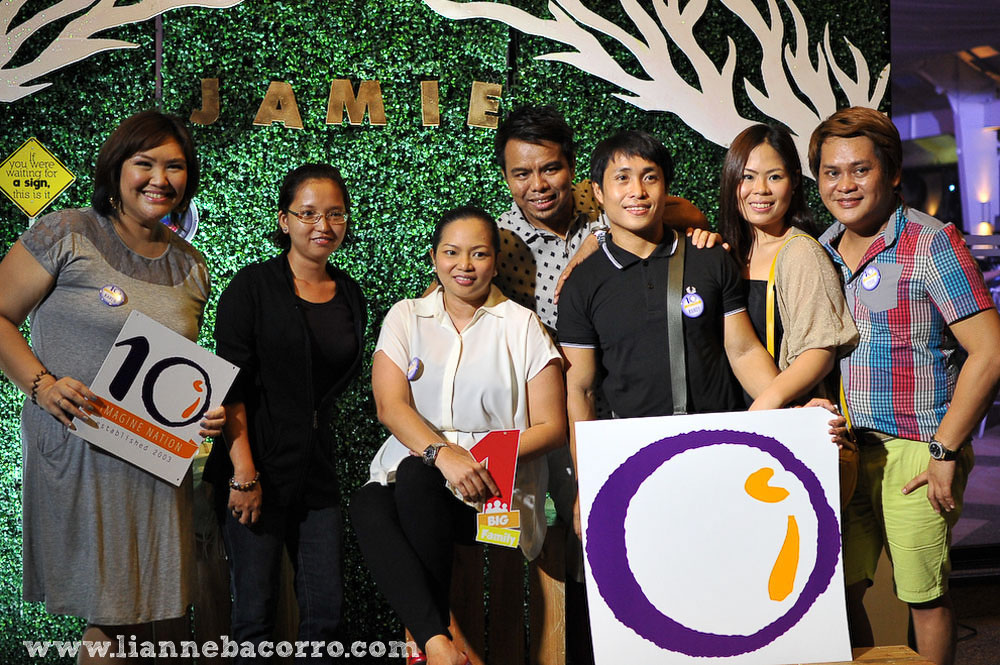 The Instagram photos were printed on the spot, thanks to InstaPrint 🙂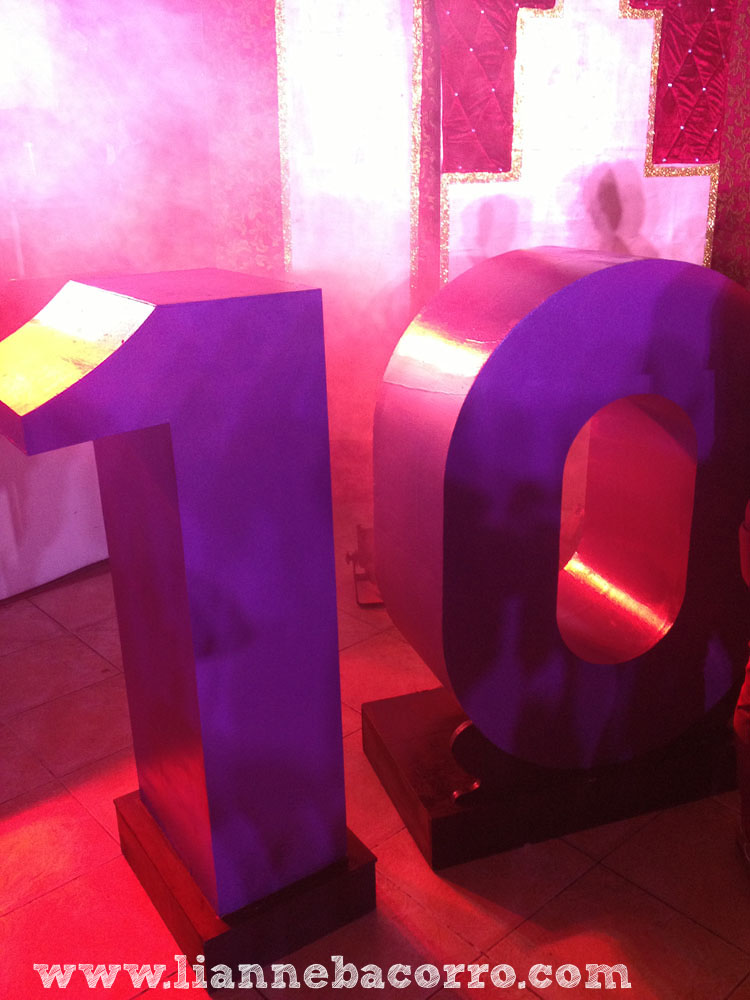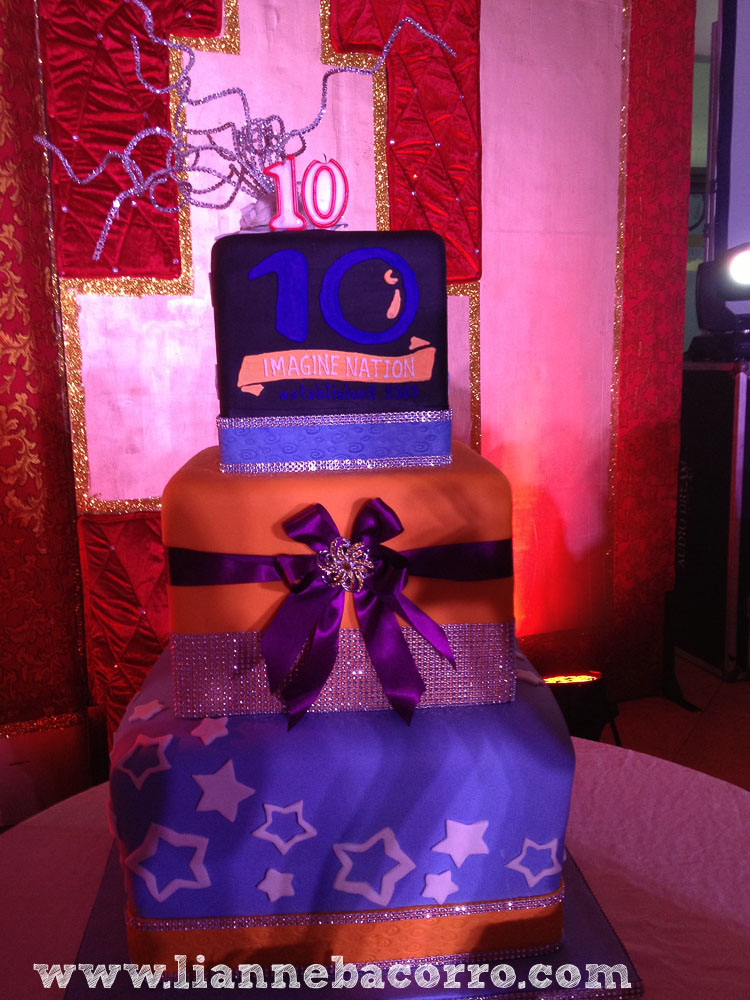 I'm still in awe at how well the event was executed, and how clueless Sir Jong, Ms. Monique and the rest of the IN people were until the first AVP was shown. Hehe. Good job Erron Ocampo and Gracielle Hernandez and of course, IN's supplier friends for organizing the entire event. And thank you to Lai De Guzman and Kuya Roger for taking some of the shots above using my cam. 🙂
To end, let me just list down 10 things (among many others) I've learned from INP, in no particular order:
1. It is possible to make a career out of something you're passionate about. This may not be a novel idea for some (or most), but for someone who was raised to believe that there is a limited number of careers that will bring you sure success, realizing that I could earn through something I really enjoy doing was a breakthrough.
2. Get out of your comfort zone. Joining Imagine Nation and refusing to follow the traditional career path was a huge risk for me. I received a lot flak for it (mostly from my dad, who has, should I emphasize, become more understanding over the years hehe). But that big risk allowed me to find my passion.
3. In relation to No. 3, be open to detours. Life is never a straight line from start to finish. Allow yourself to be sidetracked (for the right reasons).
4. Be ready and always be game for anything. As a photographer, we've been subject to various physical, weather, etc. conditions. We've eaten on the floor, been mistaken for waiters, assumed the role of wedding coordinators, been subject to humiliating singles' bouquet toss/garter games. Haha. You will never be ready for all the roles expected of you every time. Expect the unexpected and just make the most out of any situation.
5. It's not always about you. When you're in a service-oriented job capturing someone else's special moments, you really have to learn to set aside your personal drama. Hehe
6. Learn from and shrug off bad publicity. I've learned that the wedding industry is much like showbiz, and it is highly possible to get not-so-positive comments from clients or other suppliers. Be ready for this and just learn to cope when it happens.
7. If the situation calls for it, you can, and you will, wake up at 3 am. I just loooove early morning weddings. Haha
8. Improve your people skills. It's important to master your camera. But dabbling in events photography entails social skills. Photography skills being equal, clients look at how professional you are, how easy you are to work with and how well you deal with people of all kinds.
9.  Keep learning. Read up, take workshops. Just because there's a tried and tested formula for what you're doing now doesn't mean it will be foolproof later on. Always take the effort to improve your skill.
10. Always spend time to know more and be more like Jesus. Back when I was in INP, I'm guilty of complaining at times about attending bible study, reading the bible, and meeting up with my accountability group. Hehe. But looking back, I realized I became most consistent with my bible reading when I was in INP. To top it off, my accountability buddies then became my closest friends later on. 🙂
 So congratulations, Sir Jong and the rest of Imagine Nation Photography for making it to 10 years 🙂 Thank you for everything and I wish you more years in the industry 🙂