Chinese New Year in Singapore
My parents are not travelers. Their travels are few and far between, mostly prompted by business reasons, weddings, funerals, and other family events. Planning a trip for the sole purpose of exploring the place or relaxing is unthinkable for them. I don't think they're willing to go through the hassle of researching on a place, booking plane tickets/hotels, and especially paying for all travel-related costs. Thankfully, my siblings and I are not as averse to traveling. We make it a priority to travel every year, preferably to a place we haven't been to yet.
Being the only one left living with my parents, I feel like I have an obligation to help them make up for all the years they didn't travel. I usually book the tickets (they pay though haha) when there's a seat sale, arrange for the hotel, transfers and the tours, and convince them to go. My dad would always give excuses for not going, but he'd have no choice but to go in the end. Ironically, he's the happiest whenever we travel. Last year, my sister and I took my parents to Puerto Princesa, Palawan. My dad got very excited about island-hopping, riding the banana boat, and ziplining. Next week, my parents are coming with me and my eldest sister's family to Tokyo. When I'm the only one traveling with them, I book them a trip to local places (like Cebu) or neighboring Asian countries like Hong Kong or Singapore. Singapore is our best bet for a hassle-free vacation – it's safe, relatively small, and very easy to go around in. I can leave my parents to go to their favorite spots will I take the opportunity to meet up with friends who are based there.
This year, we went to Singapore on Chinese New Year weekend. If there's anything I learned during the trip, it's not to go to Singapore on Chinese New Year. Hehe. Most establishments are closed, there are a few taxis operating, and the few open establishments are brimming with people. My parents are not fans of public transport (my mom isn't comfortable walking long distances from the hotel to the station), but we were forced to take the MRT several times when getting a taxi seemed unlikely. It was nice seeing the city adorned with red lanterns and other CNY decor though; at least it added a different element to my Singapore photos. 😛
A little side story on our way to the airport – we got to the plane exactly a few minutes before they shut the airplane doors close. Haha. We left late then were caught in terrible traffic along Edsa on a holiday (no thanks to road reblocking or whatever it is the MMDA was doing at Edsa at that time). We were literally running to get to the check-in counter to the plane. God is good though. We still made the flight.
Here are some not-so-random photos of the city.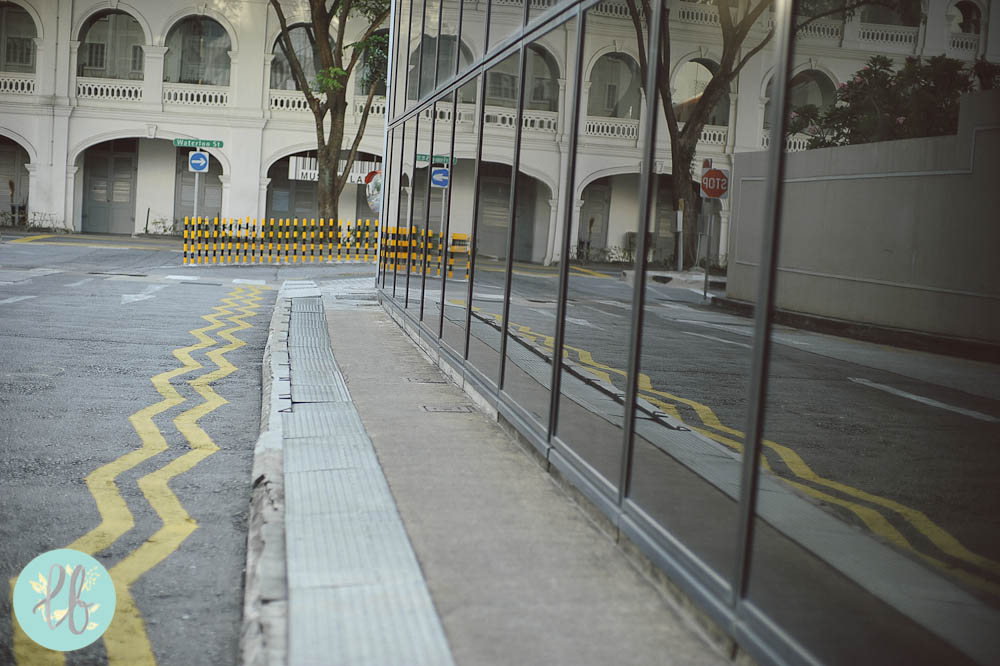 At the Bras Basah MRT Station near our hotel: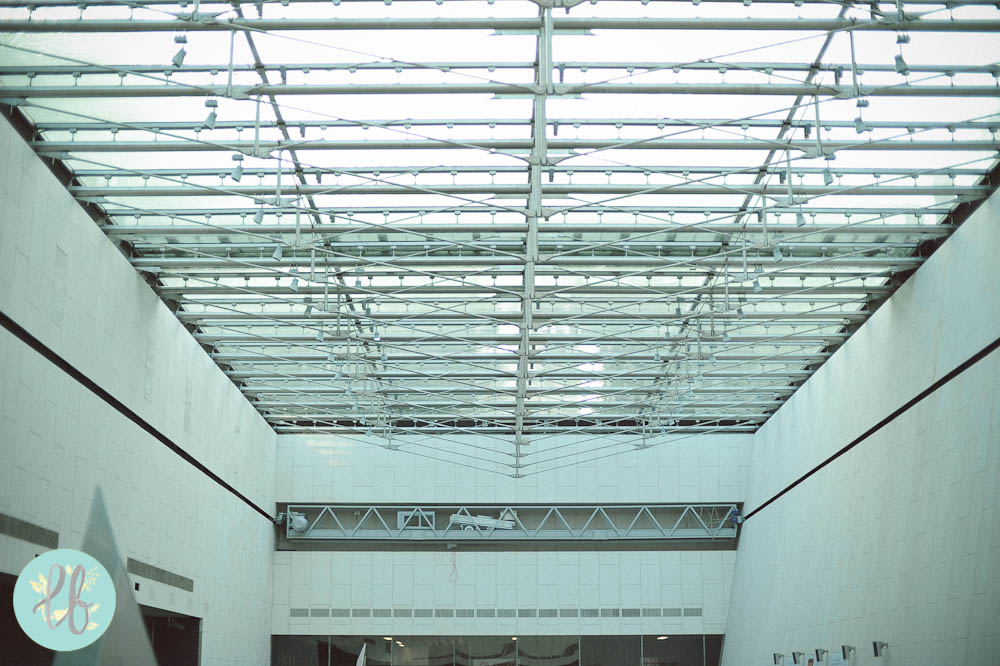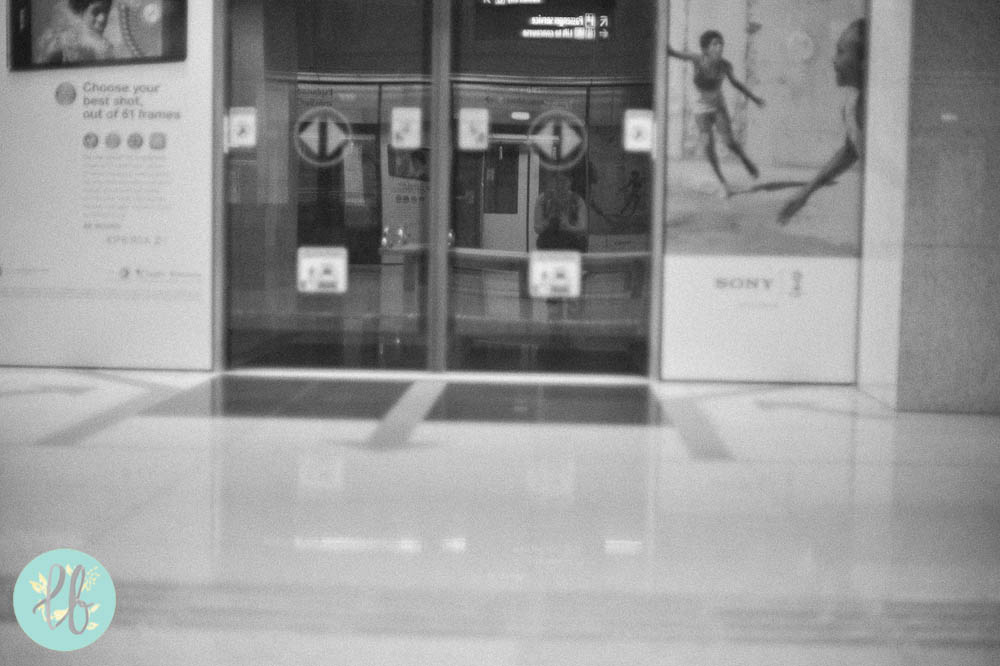 Wanderng at the Shoppes at Marina Bay Sands: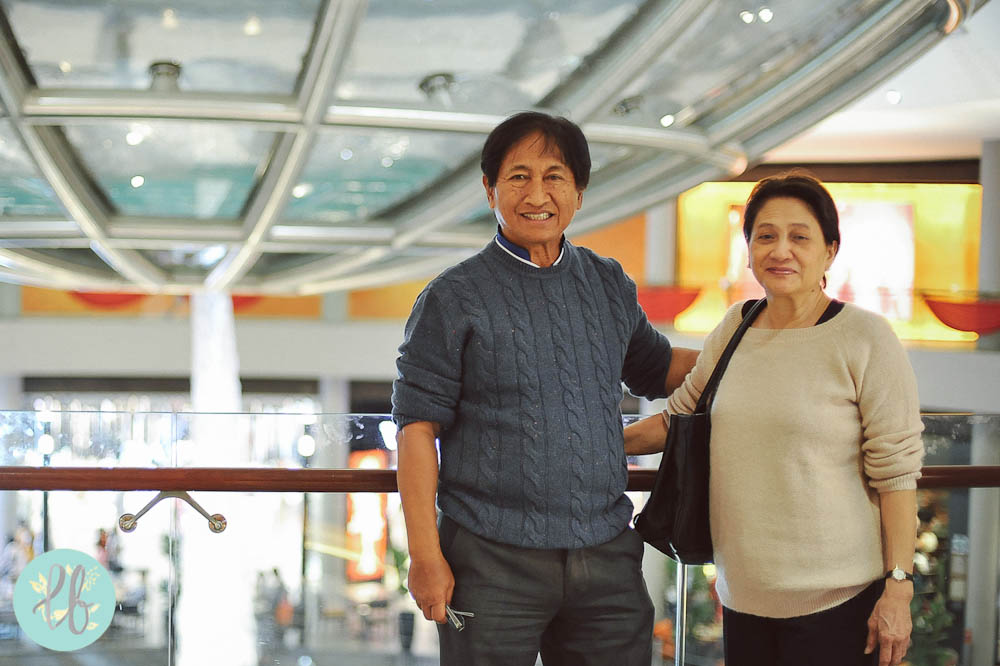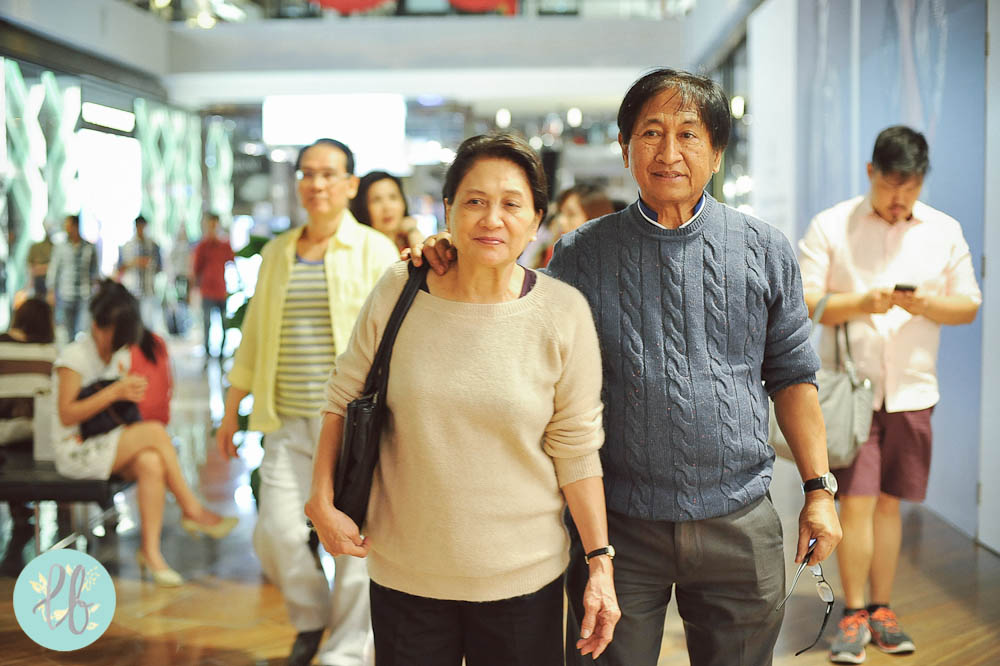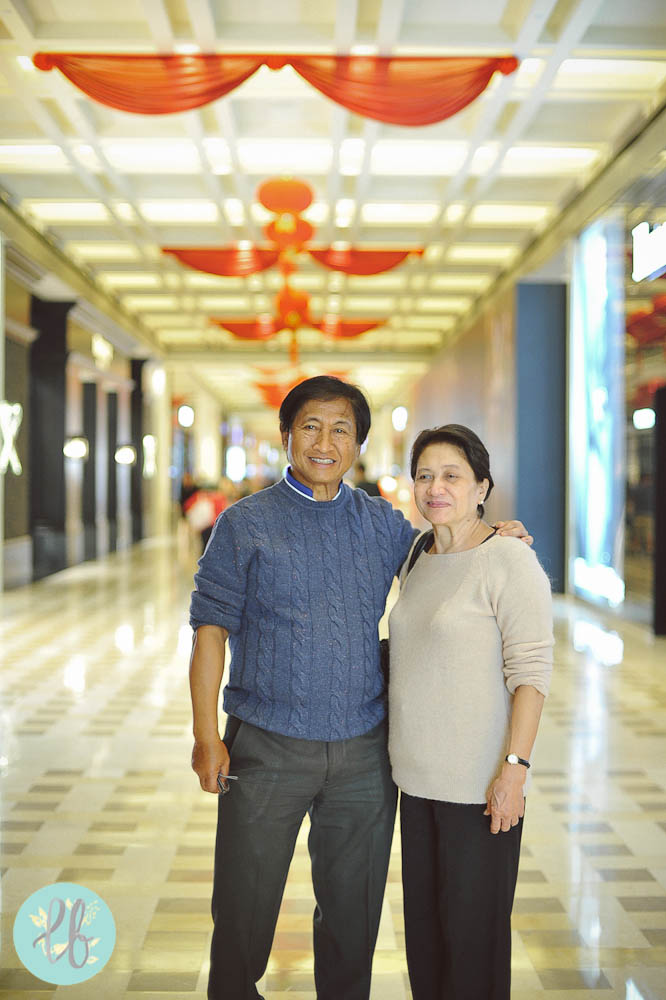 A glimpse of the Marina Bay Sands at night:
My mom, tired from walking (still smiling though hehe):
Saw this a few meters away from our hotel: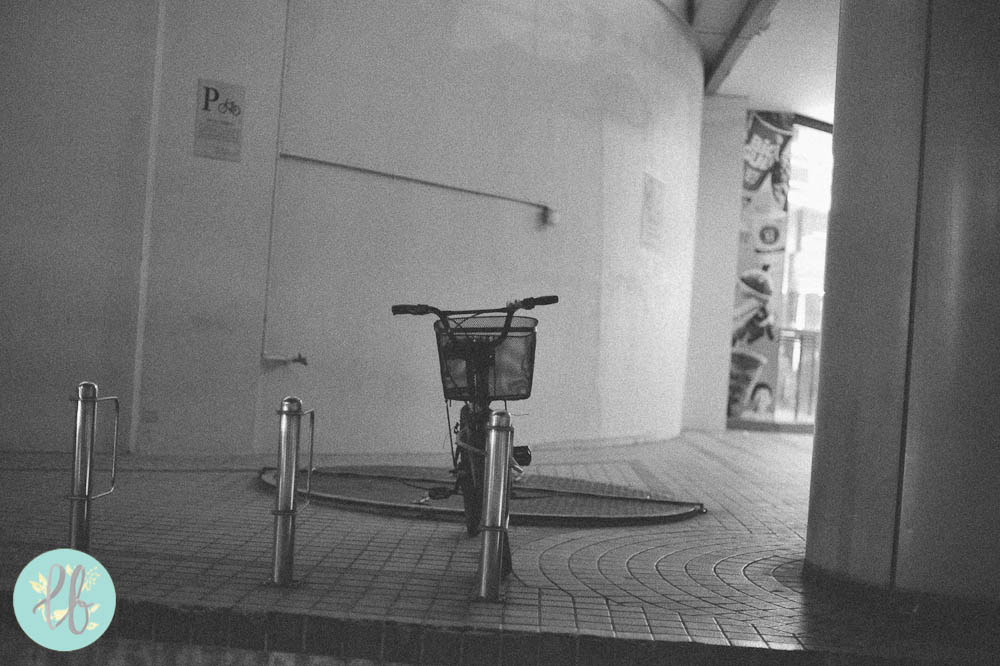 Saturday: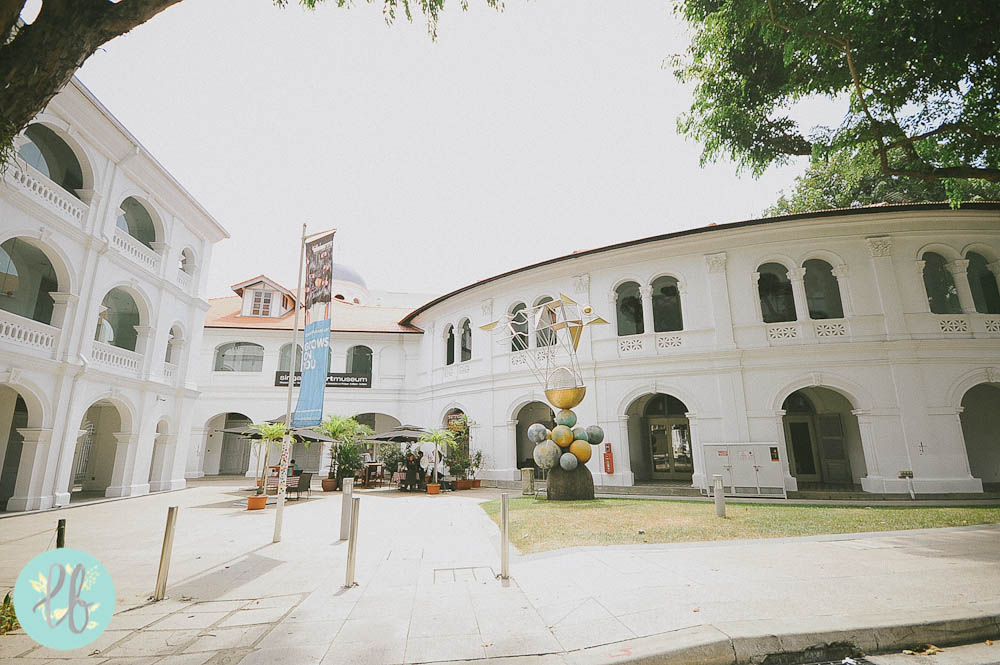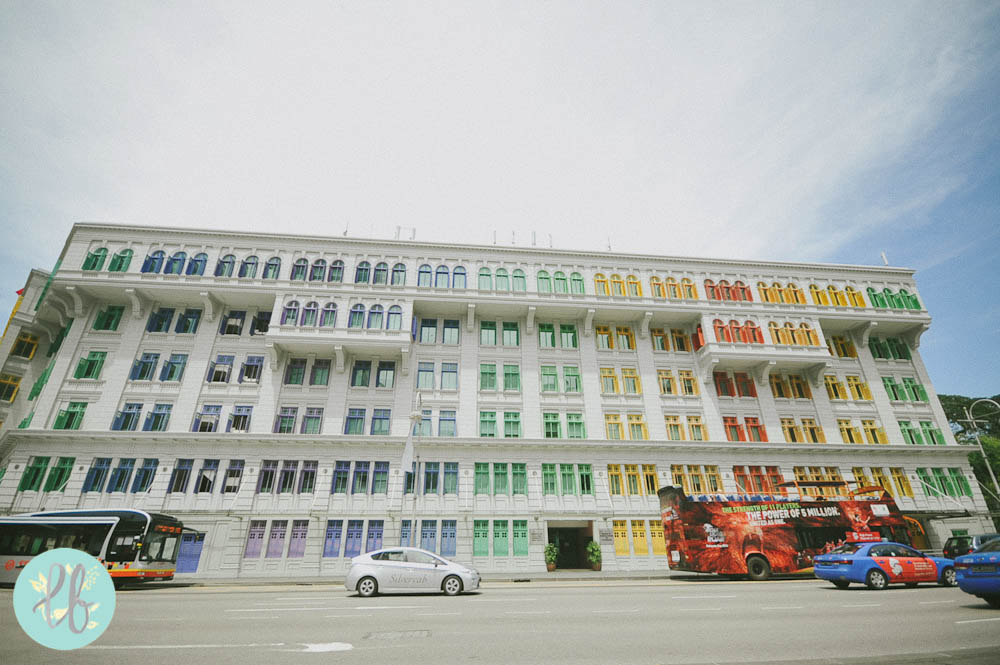 Post CNY, it was quite easier to get a taxi. The driver is a 40-something guy who eagerly talked about his family and the city. He said he was only filling in for someone else, he wasn't driving a taxi on a daily basis. Surprisingly, he can understand and talk a little in Filipino (with good accent too!). We told him we're on vacation and he asked if we wanted us to pass by Mount Fabor and take a few photos. He parked his car at the side of the road for a few minutes will we admired the view and took photos. Then he took us to Vivo City where we had late lunch. Really nice guy. 🙂 I love how traveling allows me to have brief but pleasant encounters with complete strangers, especially those that are kind to you even if you're most likely going to see them only once in this lifetime.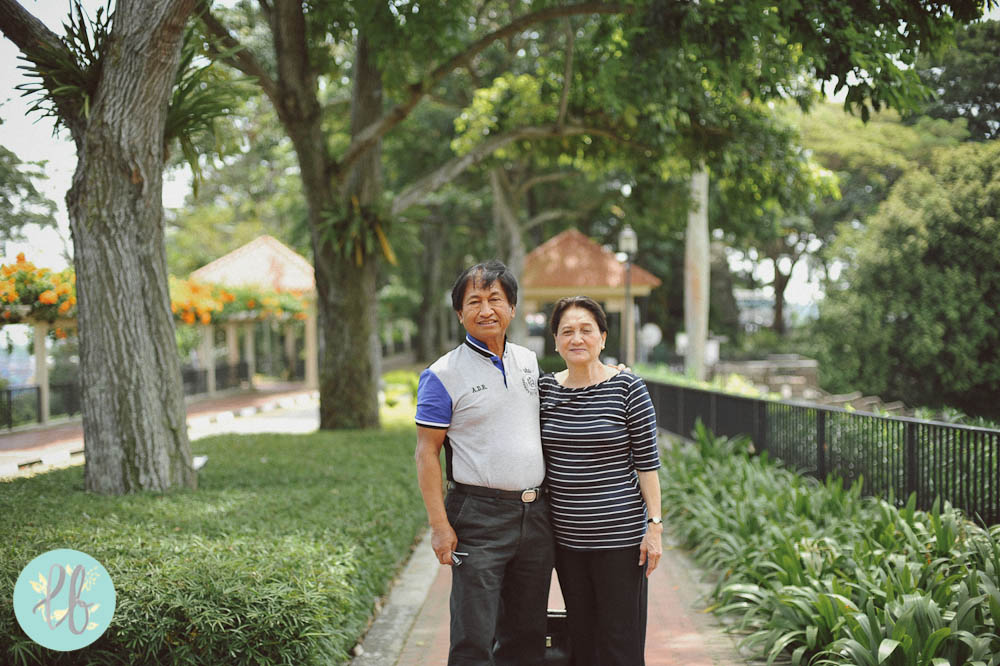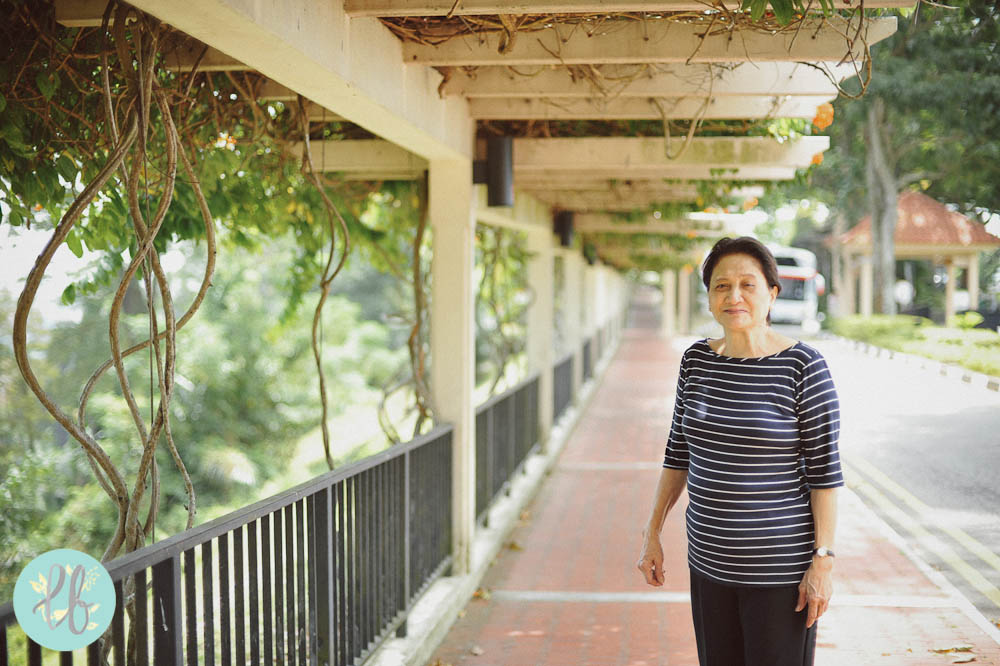 Sunday was as normal and steady as it could get. We attended service at Every Nation in Vivo City (again). We came in late, but we came in just in time for the message.This verse was focal to the message:
Matthew 13:44 "The kingdom of heaven is like treasure hidden in a field. When a man found it, he hid it again, and then in his joy went and sold all he had and bought that field."
The verse essentially says that if you have experienced God's love, you will be willing to give up everything else for Him.
We went shopping for a while and had lunch at Crystal Jade. I really enjoyed our meal (especially the salad they served – a CNY special, apparently), except for that part where my parents left me when the bill arrived. Huhu. I'm not a food blogger so these dishes will have no labels. And yes, we were able to finish all of them (almost):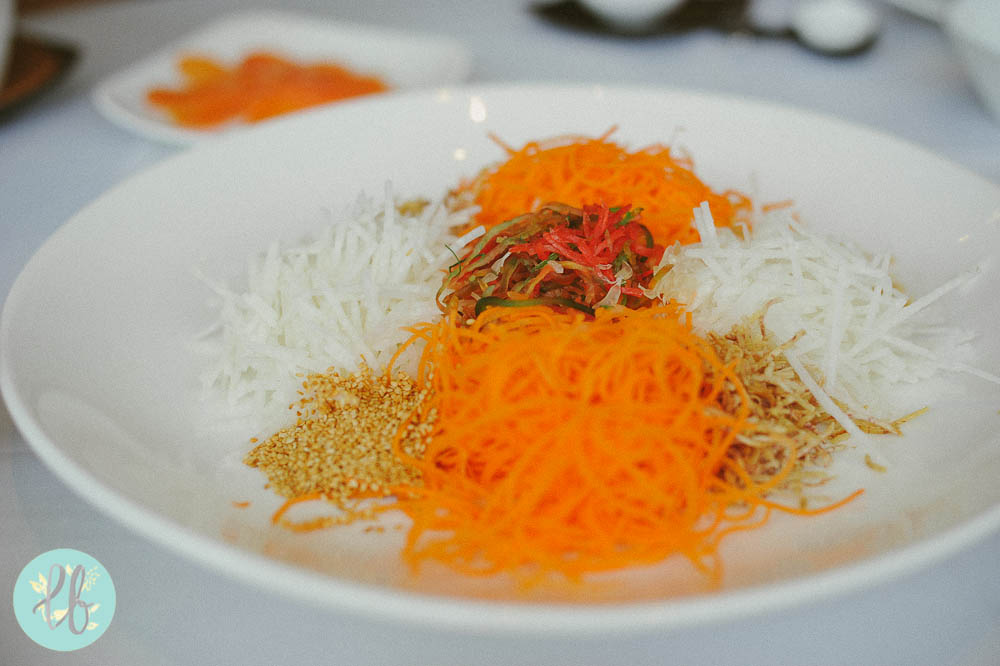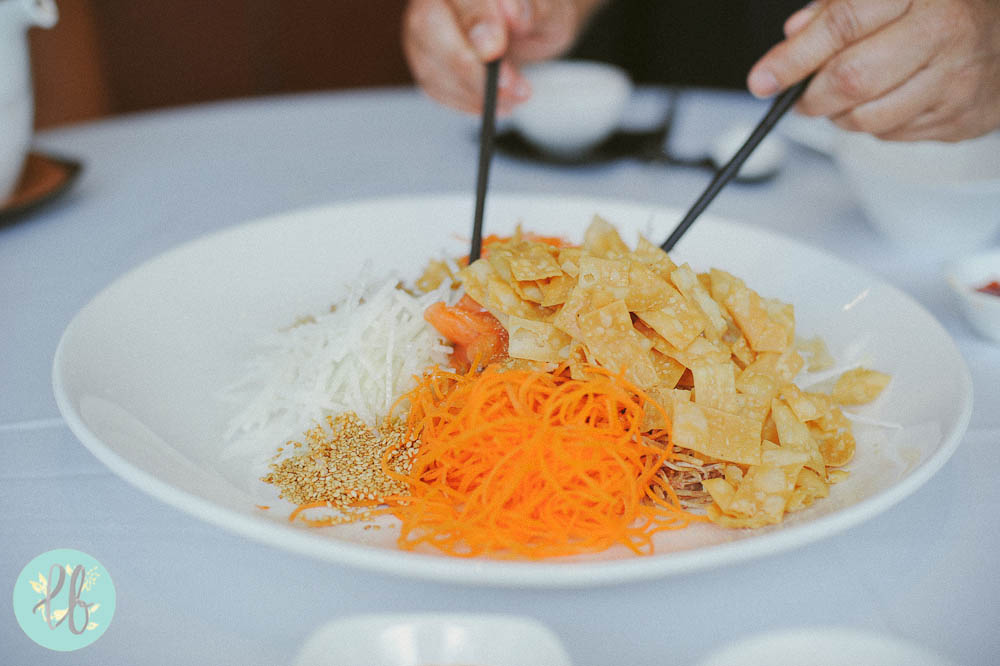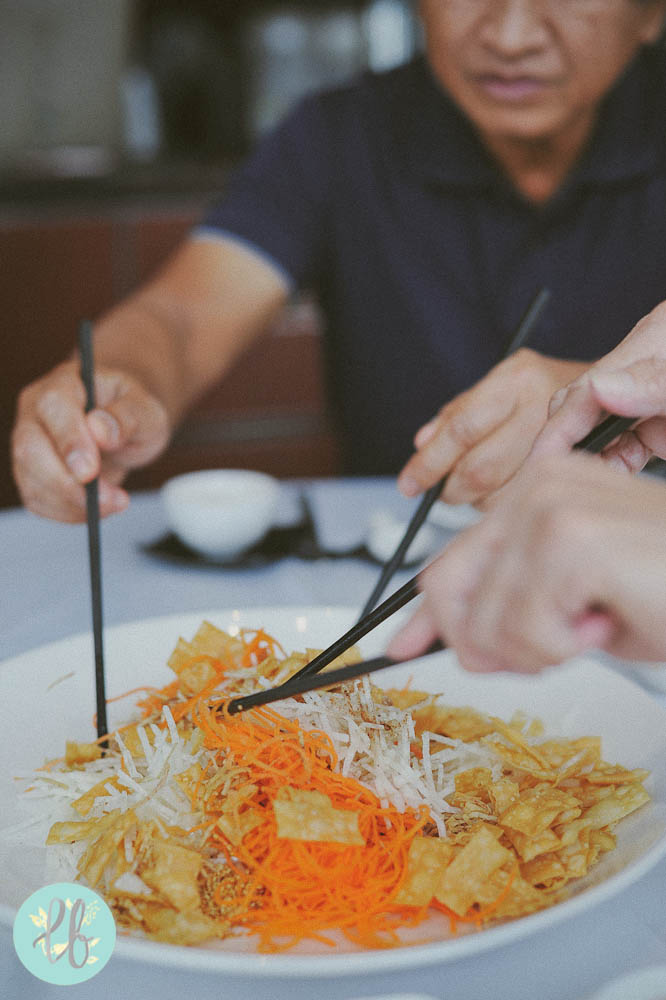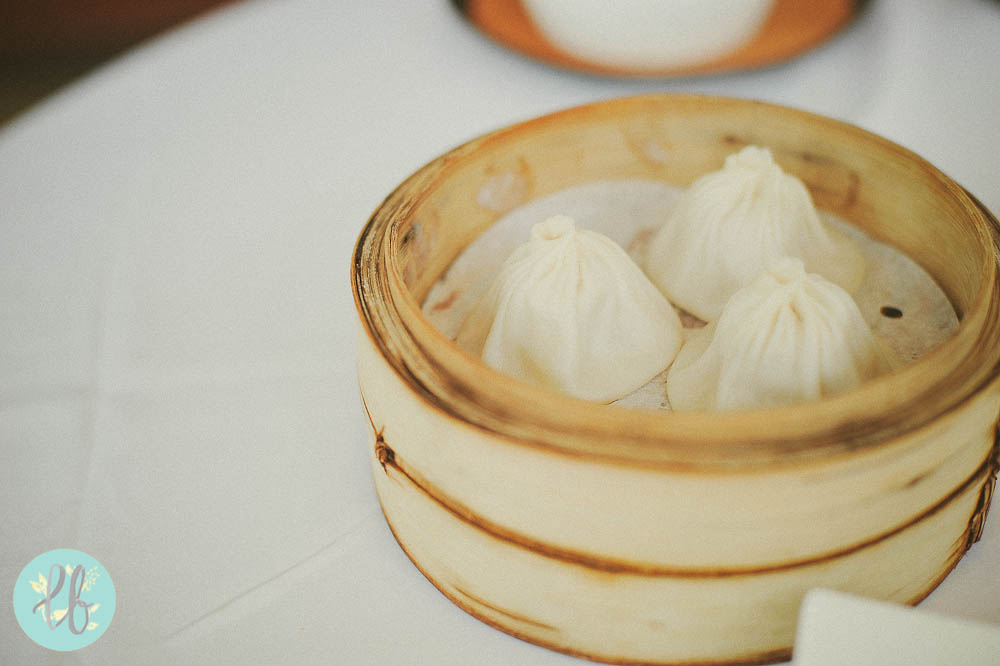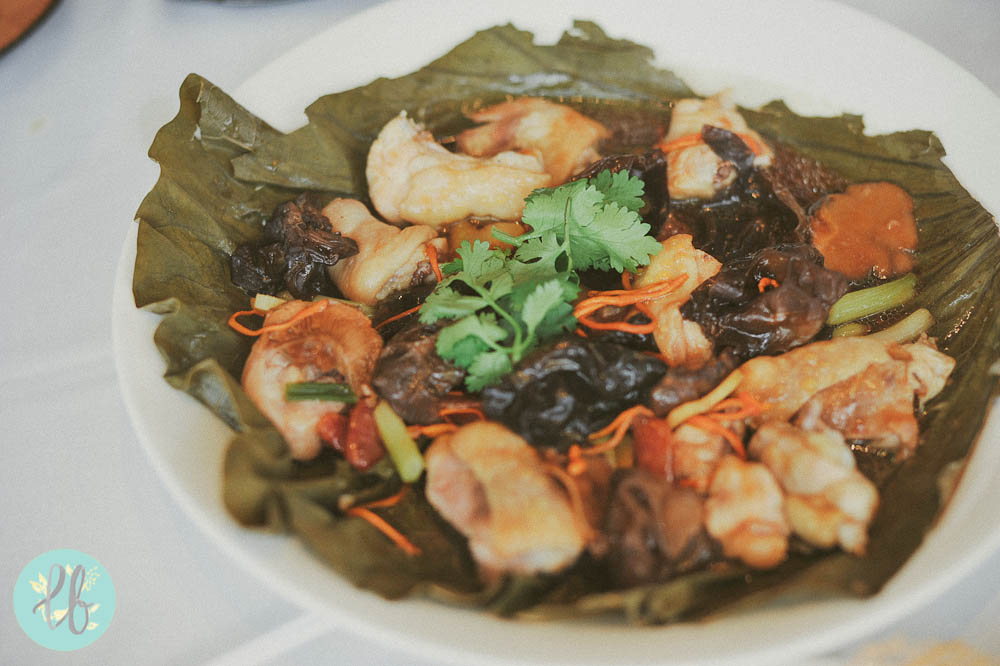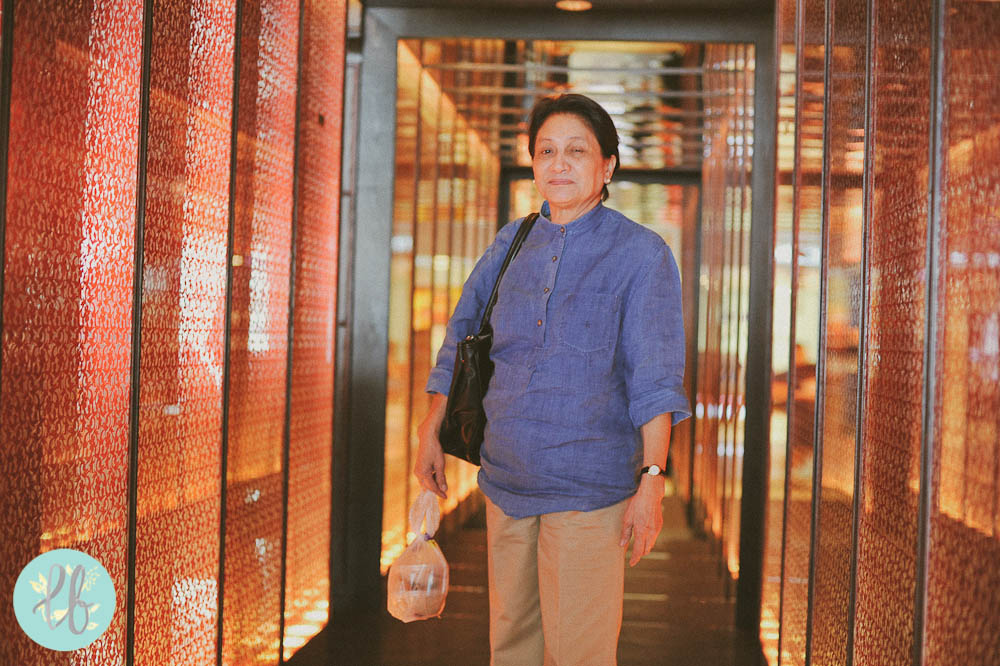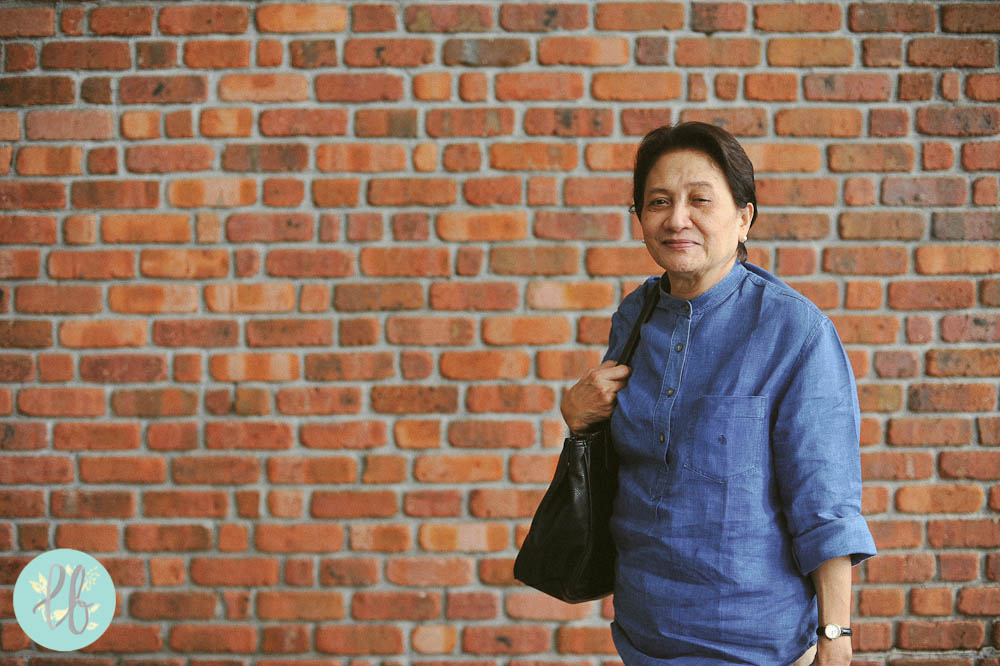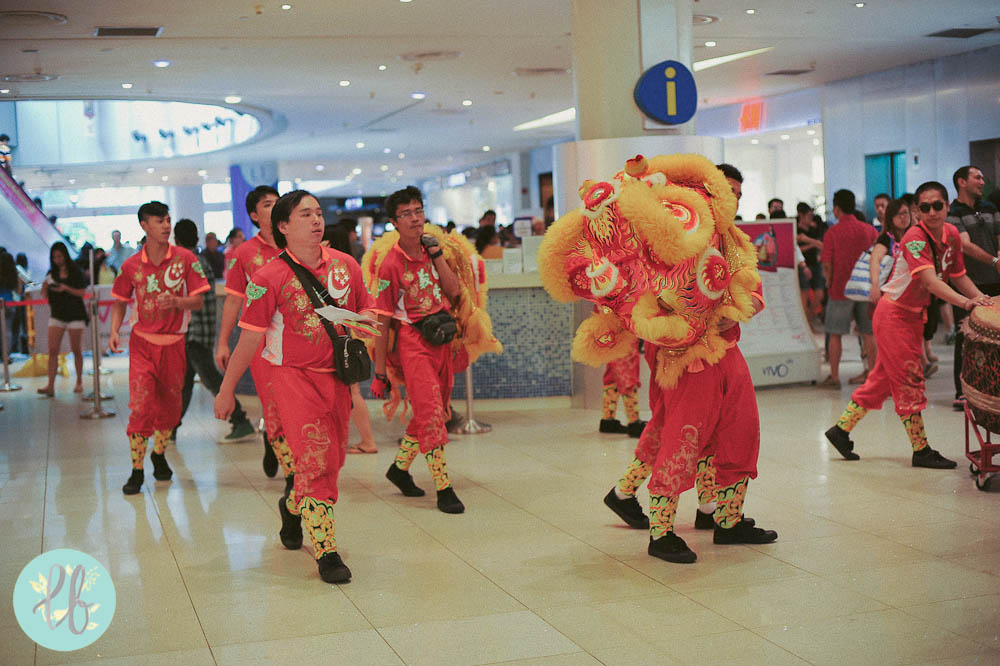 We had dessert (also at Vivo City):